Project BudBurst
Project BudBurst is a national network of citizen scientists monitoring plants as the seasons change. It was created in 2007 as a community engagement effort to bring about a better understanding of how plants respond to changes in climate locally, regionally, and nationally. Instructional materials are available to support implementation in a variety of educational settings.
Project URL: http://www.budburst.org
Geographic Scope: National
Project Status: Active - recruiting volunteers
Participation Tasks: Data entry, Geolocation, Identification, Observation,
Start Date: 2007-04-01
Project Contact: shenderson@neoninc.org
Federal Government Sponsor: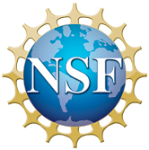 Other Federal Government Sponsor: In its early years (2007 - 2010), Project BudBurst received funding from US Fish and Wildlife ServiceS; US Bureau of Land Management, US Forest Service, and US Geological Survey.
Fields of Science: Climate and weather, Ecology and environment, Geography, Nature and outdoors
Intended Outcomes: Research development, Individual learning,