DISCOVER-AQ
DISCOVER-AQ is a NASA led Earth Venture Mission which involved many organizations over a 4 year period (2011-2014). The study aimed at improving the use of satellites in air quality characterization. During the last 2 field campaigns in Houston, TX (September 2013) and Denver, CO (July to August 2014), emerging, low-cost sensor technologies were evaluated alongside other equipment to measure air quality. As communities and individuals have become very interested in these new technologies, citizen scientists were recruited to help collect ground-based air quality measurements using sensors.
Project URL: http://www.epa.gov/nerl/features/discover-aq.html
Geographic Scope: U.S.
Project Status: Complete
Participation Tasks: Data entry, Measurement, Observation, Specimen/sample collection,
Start Date: 2013-09-04
Project Contact: duvall.rachelle@epa.gov
Federal Government Sponsor: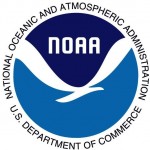 Other Federal Government Sponsor:
Fields of Science: Ecology and environment
Intended Outcomes: Research development, Civic and community, Individual learning,