A.T. Seasons Phenology Project
A.T. Seasons is your opportunity to help track the unfolding of important life cycle events each year along the iconic Appalachian Trail, linking your observations with others from Georgia to Maine. By observing and reporting seasonal changes of plants and animals you will help build the foundation to understanding and protecting the scenic & natural beauty of the trail corridor.
Project URL: https://www.usanpn.org/appalachian/
Geographic Scope: Appalachian Trail and adjacent areas, from Maine to Georgia.
Project Status: Active - recruiting volunteers
Participation Tasks: Annotation, Data entry, Geolocation, Identification, Learning, Observation,
Start Date: 2013-04-01
Project Contact: tim_watkins@nps.gov
Federal Government Sponsor: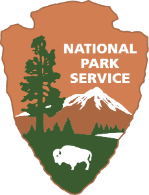 Other Federal Government Sponsor:
Fields of Science: Animals, Biology, Birds, Climate and weather, Ecology and environment, Nature and outdoors, Pollinators/insects
Intended Outcomes: Programmatic, Research development, Individual learning, Conservation,