Camas Lily Monitoring Program
The objective of this project is to estimate the status and trend of camas density at Weippe Prairie, engaging local citizen scientists. Park staff further determine the magnitude and direction of camas density response to variables such as winter precipitation and specific management activities.
Project URL: https://science.nature.nps.gov/im/units/ucbn/monitor/camas.cfm
Geographic Scope: Seasonal wet prairie ecosystem of the interior Columbia Plateau
Project Status: Active -recruiting volunteers
Participation Tasks: Data entry, Identification, Learning,
Start Date: 2005-06-01
Project Contact: tom_rodhouse@nps.gov
Federal Government Sponsor: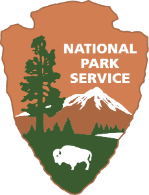 Other Federal Government Sponsor: Upper Columbia Basin Network Inventory & Monitoring Network
Name of Nonfederal Sponsors: Nez Perce High School, Timberline High School, and Lapwai High School.
Fields of Science: Biology, Climate and weather, Ecology and environment, Food, Nature and outdoors,
Intended Outcomes: Research development, Individual learning,