Crowdsourced Bathymetry
The key to successful crowdsourced bathymetry (CSB) efforts are volunteer observers who operate vessels-of-opportunity in places where nautical charts are poor or where the seafloor is changeable and hydrographic assets are not easily available. The CSB vision is to tap into the enthusiasm for mapping the ocean floor by enabling trusted mariners to easily contribute data and augment our current bathymetric coverage.
Project URL: https://maps.ngdc.noaa.gov/viewers/iho_dcdb/
Geographic Scope: Worldwide
Project Status: Active - recruiting volunteers
Participation Tasks: Data analysis, Data entry, Measurement,
Start Date: 1/1/2016
Project Contact: mb.info@noaa.gov
Federal Government Sponsor: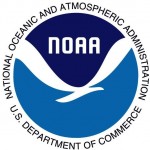 Other Federal Government Sponsor:
Fields of Science: Ocean/water and marine
Intended Outcomes: To enable mariners to contribute CSB data and augment our current bathymetric coverage. NOAA's objective is to provide the required infrastructure to archive and distribute global data contributed from users worldwide, encourage participation from the maritime community, and explore options for scalable storage as the data volumes grow.