City Nature Challenge DC 2018
The City Nature Challenge 2018 is an international effort for people to find and document plants and wildlife in cities across the globe. It is a competition to see which city can make the most observations of nature, find the most species, and engage the most people.
Federal Government Sponsor: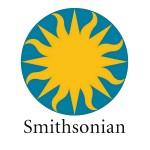 Other Federal Government Sponsor:
Fields of Science: Animals, Biology, Birds, Ecology and environment, Nature and outdoors, Pollinators/insects
Intended Outcomes: The Smithsonian's goal was to increase participation, raise awareness, and become more competitive as a city. Washington, DC placed fourth overall in number of participants, fifth in observations, and eighth in species.