SAFMC FISHstory
Travel back to the docks of Daytona Beach, Florida from the 1940's through 70's through the South Atlantic Fishery Management Council's (SAFMC) pilot project FISHstory. This project will train citizen science volunteers to identify and count fish in historic fishing photos.
Project URL: https://safmc.net/safmc-fishstory/
Geographic Scope: Global
Project Status: Active - recruiting volunteers
Participation Tasks: Classification or tagging, Identification,
Start Date: 5/26/2020
Project Contact: fishstorysafmc@gmail.com
Federal Government Sponsor: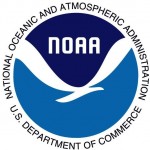 Other Federal Government Sponsor: South Atlantic Fishery Management Council
Fields of Science: Animals, Biology, Ecology and environment, Nature and outdoors, Ocean/water and marine
Intended Outcomes: Data collected with your help will provide a novel picture of the fishery prior to dedicated monitoring programs and help improve our understanding of the fishery for several iconic species.